At Hartman Chiropody Professional Corporation we have an in-office dispensary for all your foot care needs! Stop by any time during our business hours to purchase your foot care products.
Some of the products we carry include:
Biofreeze
Topical pain relieving gel. Helps relieve: back & muscle pain, arthritis pain, shoulder & neck pain, joint & leg pain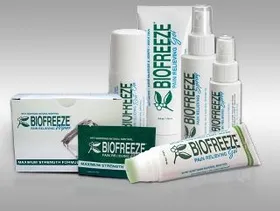 Dr.'s Remedy Enriched Nail Polish
Dr.'s REMEDY® Enriched Nail Polish is the only over the counter enriched polish, created by doctors, designed to be free from harmful toxins.
Amerigel
Hydrogel wound dressing - promotes a moist wound environment that is ideal for the healing process of ulcers, post-surgical incisions, burns, cuts, abrasions and skin irritations.
Nonyx
All natural nail gel that removes keratin debris, the cause of discoloration under nails.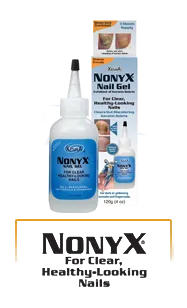 Dr. Comfort Shoes
Orthopaedic footwear in a variety of syles for both men and women.
CFPM Skin Softening Spritz and Skin Softening Cream
Skin Softening Spritz: Contains urea, a skin conditioning agena and humectant. Also has exfoliant properties, making it an excellent foot conditioning spritz.
Skin Softening Cream: The active ingredient of urea provides emollient qualities in combination with the keratolytic properties of salicylic acid and soothing characteristics of peppermint to provide an excellent foot cream.
Simcan Socks
Provides consistent comfort from the low profile toe seam to the very top of the cuff. It is designed to accommodate almost any size leg and not restrict the wearer's vascular circulation and diabetic friendly.
Powersteps
Powerstep is a line of high-quality over-the-counter foot orthotics.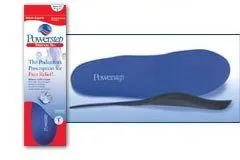 Therafirm Compression Stockings
Graduated compression hosiery and socks